The bot has  the ability to automatically place trade orders.
Activate the official bot for Telegram and receive the signals on your device. Adjust the settings for automatic order placement or open trades manually directly from your Telegram application. No need to install additional software or monitor the market.
How the Pocket Option bot works
To use the service you must have Telegram and a Pocket Option account. If you don't have Telegram register, it's free.
Open the Pocket Option Telegram link
Click /Start
A message appears informing you that the basic settings are already preset:
Click on "/Settings" to change the parameters.
Below you will see the buttons for accessing the parameters:
Finished. You just have to wait for the signals to arrive. If you have set up auto-trade the operations will start by themselves.
Adjustable parameters of the Pocket Option bot
Using the bot settings you are able to set:
The accuracy of the signal as a percentage, from 60% to 95%
The minimum payout, in percentage, from 55% upwards.
The timeframe, from M1 to H4.
The amount of the transaction, from $ 1 to $ 15.
The type of trading account (demo or real).
Automatic Trading, Yes / No
The auto-trade parameter is responsible for automatic trades placement. With the help of stop-balance feature it allows you to set the balance limits. Adjust these values accordingly.
By clicking /start, the bot will start sending you signals that meet your criteria.
In order to place an order manually, click on the accept button (the trade will open automatically if auto-trade is enabled) or skip the received signal.
Install the new signal bot for automated trading.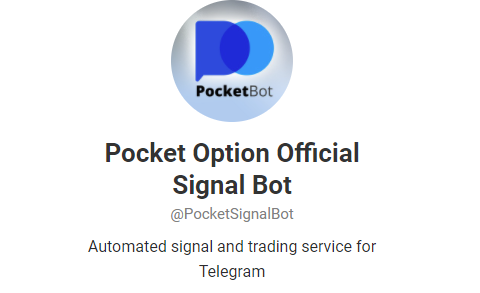 If you want to register with our link you will be entitled to privileged assistance and free resources:
POCKET OPTION EUROPE ZONE LINK
POCKET OPTION INTERNATIONAL LINK
_____________________________
Questions about trading? Try AI, Artificial Intelligence
(Robot bottom right)
Below you can see the brokers most used by our traders.  they have been selected based on the number of registrations and trading operations. In addition to these, you can view the complete list of brokers with relative comparison.
Visit our Italian website ForzaForex.it (translator option in many languages) full of free indicators, strategies and unique resources!
By registering through these links you get preferential assistance, various free resources and the possibility of free access to the VIP signal room. Clear cookies before visiting a broker. Send your ID, teh identification number that the broker assigns you, to info@freebinaryoptions.one.
Risk warning: "Binary options are not promoted or sold to retail EEA traders" If  the broker is not authorized in your area, e.g. IQ Option  (Eurozone / Usa), you can choose from our Broker Comparison (reliable brokers who accept traders from all over the world, following image):