Three Metatrader platforms with crypto-charts active on weekends
JAFX,  HugosWay and SimpleFX keep the charts running during the weekend, thus allowing technical analysis for trading on brokers based on cryptocurrencies such as TRIBTC or CryptoBO.
Particularly interesting remains to operate during TRIBTC (crypto broker peer to peer with traders against traders) and CryptoBO. They operate with Bitcoin with minimum amount of trade.
Comments on the platforms can be found on the Chat Telegram TRIBTC and CryptoBO.
On MT4 it is of course possible to install any custom indicator, and than open operations manually on the crypto broker.
In addition to the previous two you can also try SimpleFX which seems to have more sensitive movements. The demo, like the others, is free. Of the three, Simple FX seems the best.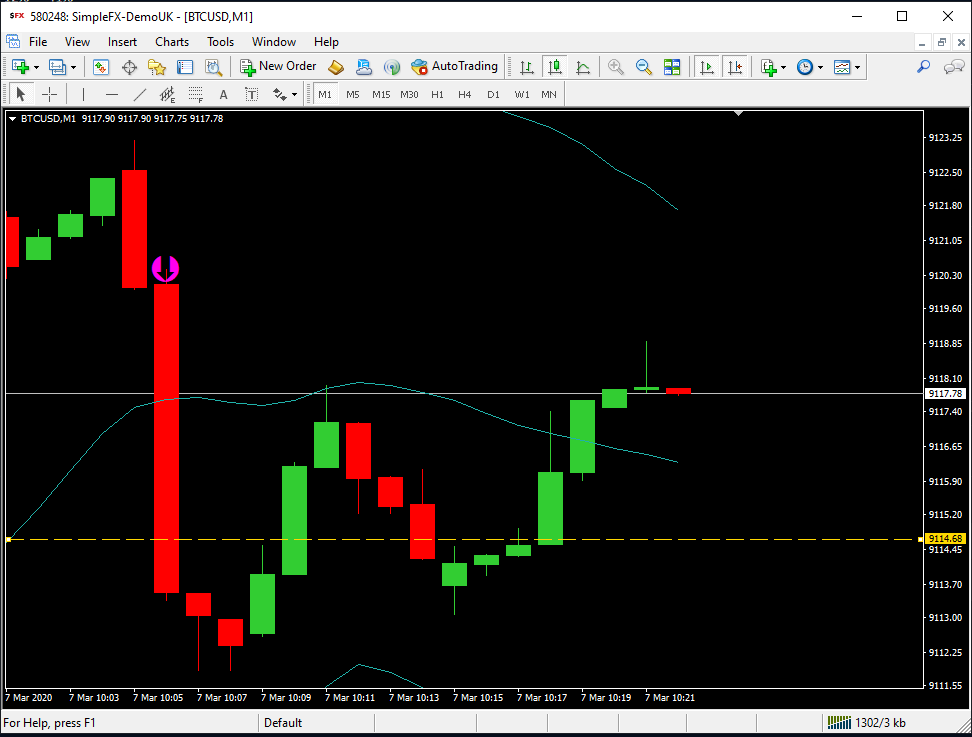 _____________________________
Below you can see the brokers most used by our traders.  they have been selected based on the number of registrations and trading operations. In addition to these, you can view the complete list of brokers with relative comparison.
Visit our Italian website ForzaForex.it (translator option in many languages) full of free indicators, strategies and unique resources!
By registering through these links you get preferential assistance, various free resources and the possibility of free access to the VIP signal room. Clear cookies before visiting a broker. Send your ID, teh identification number that the broker assigns you, to info@freebinaryoptions.one.
Risk warning: "Binary options are not promoted or sold to retail EEA traders" If  the broker is not authorized in your area, e.g. IQ Option  (Eurozone / Usa), you can choose from our Broker Comparison (reliable brokers who accept traders from all over the world, following image):
Valuable content Only. No advertising or spam!