Spectre.ai is the world's first brokerless and fraud-free trading platform
(Article sent to us by Athol Nourse, Business Development Director, Spectre.ai)
Using unique smart contract technology built on the Ethereum blockchain, traders can trade directly against a decentralized pool of liquidity. 
Spectre.ai is one of the first practical applications of Ethereum-powered smart contract technology.
Instead of traditional forex, binary options, and speculative trading platforms, Spectre.ai offers a much safer, trustless, brokerless trading platform. Users can take speculative trades on over 70 assets and see outcomes in as little as 5 minutes. All transactions occur across the ethereum blockchain instantly, and eliminate any chance of fraud on the broker's side.
After an extremely successful ICO in December 2017, Spectre.ai has been outpacing roadmap goals and is already onboarding live users.
The Forex, Options, and Speculative trading industry represents over $4trillion in daily volumes. The closest fiat-based competitors of Spectre.ai are currently doing annual volumes exceeding $3 billion and Spectre is looking to grab a sizeable share of this market.
This represents one of the single largest shifts from fiat to usage of cryptocurrencies and represents a tremendous move forward for blockchain technologies in general.
Users from over 137 countries with an eth wallet can create an account and begin trading in under 30 seconds with Spectre.  The unique UI is designed to simplify the complex world of trading for everyone.
To encourage users to check it out, Spectre currently offers a free demo trading account loaded with 100 ETH for users to try it out and then begin profiting from the world's first brokerless trading platform.
______________________________________________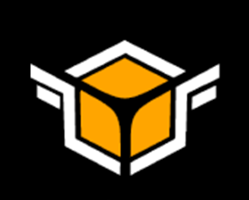 _____________________________
Questions about trading? Try AI, Artificial Intelligence
(Robot bottom right)
Below you can see the brokers most used by our traders.  they have been selected based on the number of registrations and trading operations. In addition to these, you can view the complete list of brokers with relative comparison.
Visit our Italian website ForzaForex.it (translator option in many languages) full of free indicators, strategies and unique resources!
By registering through these links you get preferential assistance, various free resources and the possibility of free access to the VIP signal room. Clear cookies before visiting a broker. Send your ID, teh identification number that the broker assigns you, to info@freebinaryoptions.one.
Risk warning: "Binary options are not promoted or sold to retail EEA traders" If  the broker is not authorized in your area, e.g. IQ Option  (Eurozone / Usa), you can choose from our Broker Comparison (reliable brokers who accept traders from all over the world, following image):